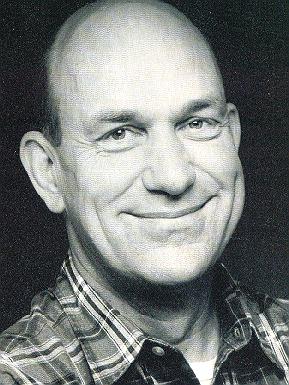 Richard Francis McGonagle (born October 22, 1946) is an American actor, appearing in an episode of Star Trek: The Next Generation and two episodes of Star Trek: Voyager.[1] As a voice actor he has done many roles such as Fourarms and Exo-Skull on Ben 10, several voices on the show Samurai Jack, as Bato, a secondary character from the Nickelodeon show Avatar: The Last Airbender, various people in Zatch Bell, Dr. I.Q. Hi in Duck Dodgers, Apocalypse in X-Men Legends II: Rise of Apocalypse, the second voice of General Grievous in Star Wars: Clone Wars, Ed Machine in Scooby-Doo! Mystery Incorporated, Abin Sur in Green Lantern: First Flight, and various teachers in Recess. He has also voiced in video games such as Baten Kaitos Origins, Metal Gear Solid 3: Snake Eater, Uncharted: Drake's Fortune, Uncharted 2: Among Thieves, and The Incredible Hulk: Ultimate Destruction. He also provided the voice of the Oracles in Jak 3 and voiced Dr. Peace inNo More Heroes, Eight-Armed Willy in ,The Marvelous Misadventures of Flapjack, and Shockwave in Transformers: Prime. In television, he is now recurring as Judge Lathrop on the CBS show Close to Home. In film, he appeared in The Bucket List for Warner Bros. Pictures. And he has also narrated a number of audiobooks, including the New York Times bestseller The Dark Side, by New Yorker journalist Jane Mayer. He recently narrated the acclaimed indie film (500) Days of Summer, starringJoseph Gordon-Levitt and Zooey Deschanel. Most recently he provided the voice of SANDERS in Season 2, Episode 4 of NBC's Community.
Ad blocker interference detected!
Wikia is a free-to-use site that makes money from advertising. We have a modified experience for viewers using ad blockers

Wikia is not accessible if you've made further modifications. Remove the custom ad blocker rule(s) and the page will load as expected.