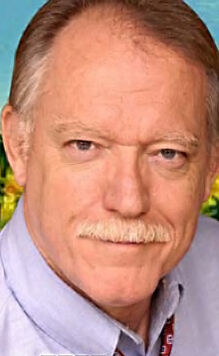 Michael D. McConnohie (born July 23, 1951 in Mansfield, Ohio) is a voice actor and is the President of the Nevada-based Voxworks voice-acting corporation. He is known for his recognizable deep booming voice and is generally known for playing more charismatic characters. He has appeared in over 170 English language dubs. Before going into anime, McConnohie voiced Tracks and Cosmos in The Transformers and Cross Country in Gi Joe. He voices many characters from Bleach and replaced Steve Kramer as Barrigan Luisianbarn so that the character's voice isn't so sloppy to listen to. He was also the Narrator in Bobobo-bo-bobobo.
Ad blocker interference detected!
Wikia is a free-to-use site that makes money from advertising. We have a modified experience for viewers using ad blockers

Wikia is not accessible if you've made further modifications. Remove the custom ad blocker rule(s) and the page will load as expected.